Read Our Reviews For Top Rated Dealer In Shawnee, KS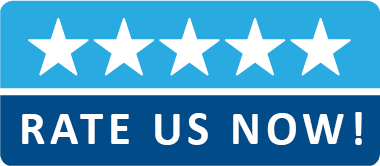 Customer Testimonials for KC Used Car Emporium
Michael -
1999 Ford f-150
Found the car on cars.com. Came in for a test drive. These guys were GREAT! Willing to work with me to make it happen. "Im Sold"
Cody -
2005 Saturn Ion
Very nice, helpful and patient.
Eric -
1997 Honda Civic
The Guys are All stars!
Lavia -
2005 Chevrolet Equinox
Excellent Customer Service!! Great experience for purchasing a vehicle!!
ANGIE -
2006 Mercedes C230
Very happy Great people to work with.
jon -
1995 mercury villager
These guys are fantastic! They made it fast and friendly . Thanks All star!
Catlin -
2003 Volvo XC70
We cant say enough about the phenomenal serviced we received when purchasing our new vehicle at All Star Auto Group. Logan was very knowledgeable and generous. We will be recommending All Star to anyone who is willing to listen.
DD -
1997 SATURN SL1
They saved me a lot of MONEY! These guys are great im glad we found them.
jermane -
2000 buick century
very helpful and friendly staff
Susan -
2005 Kia Sorento
Logan did a great job! Duff was very informative and helpful as well as friendly. Thanks
JULIE -
2008 PONTIAC G6 CONVERTIBLE
5 STARS
Natile -
2004 Ford Escape 4X4
5 Stars
nick -
2005 dodge caravan
Daniel was awesome and easy to work with. thanks!
Andrew -
2005 Mazda 3 Hatchback / w NAV
Fastest Car deal we ever made! These Guys are the best plus I got a good deal the car is running great!
Elizabeth -
2001 Chevrolet Malibu
I had a great experience . Everyone went about and beyond for me. I really appreciate all the hard work that went in to getting me the best car.
toby -
2003 volkswagen passat 112k
Logan was great to work with and very upfront. Would return to buy from him again.
Ed -
2006 Chevrolet Impala
Great Customer Service, I received a lot of help throughout this process
Kieeth -
2003 Nissan extrra
5 Stars
Andrew -
2002 Pontiac Grand Am
Great people to work with!
Robert -
2004 Hyundia Tiburon
Second time buying a car from these guys!
Juan C -
2000 Jeep Grand Cherokee
Me gusto mucho el trato y como me hiciercm sentir muy amables todos. voy a volver a venir para sacar otro carro en un future.
Jessie D -
2006 Ford Escape
My cousin found this place online and we went to check it out. Service was great "no pushy salesman" and all the cars were of great quality. even purchasing the vehicle wasn't a hassle. This place is great!
Mr. -
2005 Saturn Vue
Great Job!
N/A -
2001 HONDA PASSPORT
no high pressure, friendly ,good , info and helpful advice. easy ppl to work with.
Hedi -
2003 Ford explorer
Fred was wonderful and very helpful and informative. he was very polite and a joy to work with. made my car buying experience extremely easy and pain free
KARREN -
2004 MALIBU MAX
Benji is awesome! Benji worked with my aunts from California my mom from Jersey , my neighbors my unlce for about a month to surprise me with car new car! All this took a lot of effort and patienace and timing Benji made a FAMILY MOMENT truly unforgettable thank you so much!!!
Karma -
2000 Chrysler LHS
Daniel was a great character, got though this pretty good just the way l like it
Kelly S -
99 Subaru Out Back Subaru Out Back Out Back
Logan Was Very Help Full And Honest